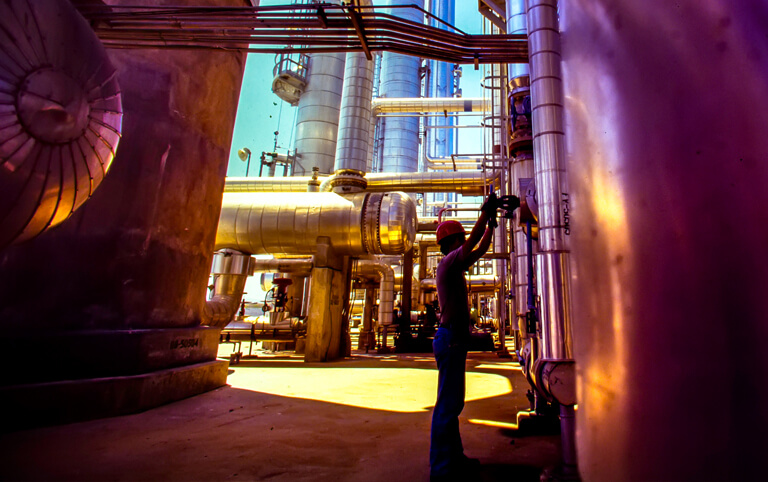 IGP Portfolio Company IGS Acquires Cetek
Integrated Global Services, Inc. (IGS), a leading provider of on-site internal surface protection and environmental solutions for mission-critical equipment in the global oil & gas and power markets, has acquired the assets of Cetek Ltd. IGS, headquartered in Richmond, VA, was acquired by Industrial Growth Partners IV, L.P. in May 2014.
Cetek, headquartered in Cleveland, OH, is the market leader in the evaluation and performance optimization of critical fired heater and boiler equipment in the global downstream oil & gas and power markets. Cetek's key offerings include Ce-Coat high emissivity ceramic coating services performed during scheduled customer plant turnarounds, and Hot-tek high temperature maintenance services performed while the customer plant is still operating to minimize costly downtime of process equipment. Cetek's unique solutions enable customers to improve the throughput, longevity, fuel consumption and emissions of their critical process equipment, typically resulting in a rapid return on investment for customers.
"The biggest winners here are our customers," said Rich Crawford, President and CEO of IGS. "The addition of Cetek – including its full team of subject matter experts and suite of innovative technologies – will allow IGS to offer an even wider array of solutions, expertise and resources to our clients who want better performance, reliability and longevity out of their mission critical equipment." Crawford also referenced the two companies' complementary business models and cultures, "Cetek and IGS are incredibly similar. We are both undisputed technology leaders in our markets, and our customers depend on us for ensuring their equipment performance and reliability."
Acquisition Details
On October 31, 2017, IGS acquired the assets of Cetek, supported with additional equity from Industrial Growth Partners IV, L.P., management and certain outside investors. IGP and IGS continue to seek add-on acquisitions that can enhance IGS' position as a leading global provider of mission-critical surface protection solutions. To learn more about IGS or Cetek, please visit www.integratedglobal.com or www.ceteklimited.com.