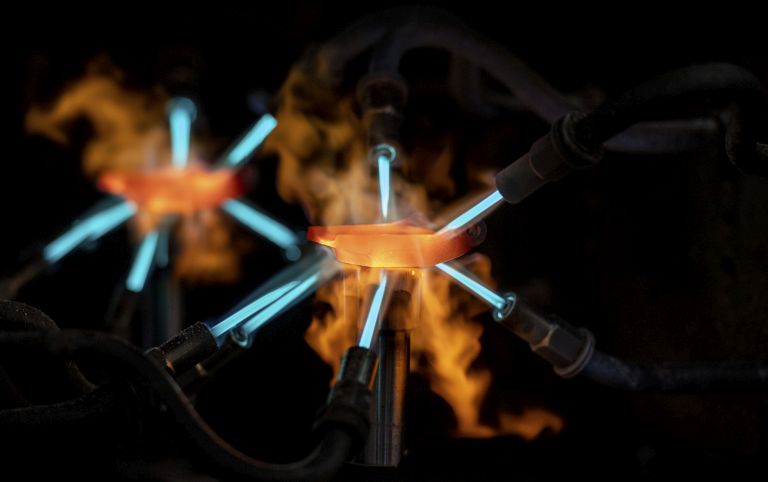 See Company Profile
Industrial Growth Partners Acquires Prince & Izant
Industrial Growth Partners, in partnership with management, has acquired The Prince & Izant Company and its affiliated entities and subsidiaries (collectively referred to as "P&I" or the "Company").
Headquartered in Cleveland, OH, P&I provides highly-engineered brazing alloys in various forms (ring, wire, rod, strip, band, washer, disc, paste, amongst others), as well as kits and flux, delivering specified and precise products for critical and demanding applications in the aerospace & defense, space, medical, electronics, HVACR, and other industrial markets.  P&I is an engineering- and customer-centric business, differentiated through its material science expertise, consultative and technical sales approach, short lead times, tight tolerances, and reputation for quality.
"IGP was the preferred partner for me and my family as we explored the possibility of a sale," commented Matt Brandenburg, CEO of P&I.  "IGP's longstanding expertise in helping transform middle-market family-run businesses stood out to us as a true differentiator.  We are confident that with IGP's assistance, we will continue to grow Prince & Izant into a global leader of specialty engineered materials."
Acquisition Details
On June 29, 2022, Industrial Growth Partners VI, L.P., in partnership with management and certain outside investors, acquired P&I, marking the second platform investment for IGP's sixth fund.  IGP acquired P&I from The Brandenburg Family, who will retain a significant minority equity position in the Company.  The transaction creates a platform for P&I to accelerate its growth by aggressively pursuing its key strategic initiatives.  The acquisition is an ideal fit with IGP's strategy of investing in niche industrial companies with leading market positions, significant growth opportunities and outstanding management teams.  To learn more about P&I, please visit
www.princeizant.com.